Of course Vincent,
I try to explain ab my best how I did scraping on this model.
After the final coat of paint I wait that it became dry and start to scraping using differnt "tools".
At first I remove in a very gently way paint using sand paper 2000 grit (wet in the water) until I see the undercoat appearing. This operation involve a very small areas (3x4mm square) in places where I suppose paint is more damaged because shoes of pilots/mechanics.
Than I use a "special tools"......home made: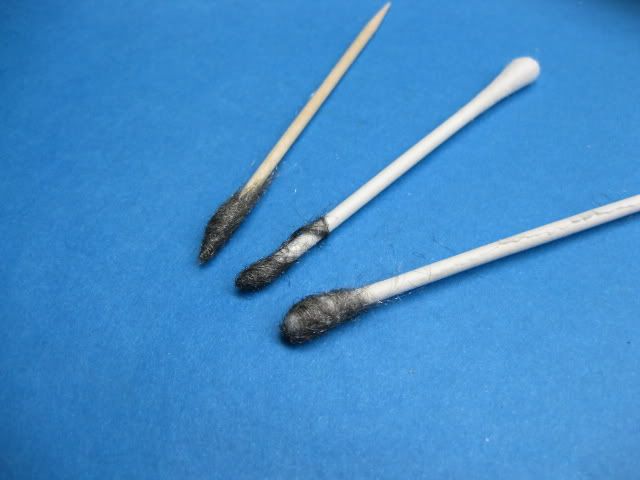 That helps to reproduce scratchs on the surfaces.
For more aggressive scraping I use cutter blade to remove small area of paint until the aluminimum came out.
All of that sould be dosed in a right way otherwise you could have a relict effect on the model.
In my case for example, looking with eyes of the day after, I say that I dont' like too much the results because is too much on this G-55. I will reduce the "aged" area by salt and painting again only in some precise area to get more equilibrate effect.
I say this because I am constantly reading the beautiful "Camouflage and Markings of the A.N.R. by D'amico- Valentini book, and I "see" the real G-55 wasn't so scraped, this is my interpretation of course.
I hope to I've been clear, but if you have more question please ask again.