Hello everybody!
I've just began a 1/33 paper model of a 95squadriglia Fiat Falco (numeral 9) belonging to Tte. Bordoni Bisleri which I would like to depict at the time of Tobruk's first siege in late spring '41.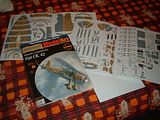 Up to now I've completed the engine and most of the cockpit: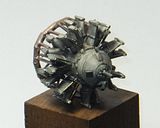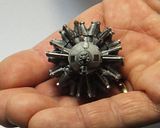 I've seen beter resin cast A74 Fiat engines at this same forum, and even at smaller scales! but this was a piece of flat printed paper and a handful of pins before being cut and rolled into shape!
The cockpit still has its instrument panel and seat's back to be fitted, this will be done on a later stage of assembly.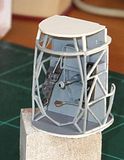 And now a couple of questions:
1st. The fascist roundels lack the white background. Is this correct for spring '41?
2nd. The engine cowling is mottled sand, but most Italian planes had their cowlings painted yellow beginig in 1941 in the African thetrer. Is this (again) correct?
3rd. I also bought an Italian fighter pilot figure, it depictsa Sergente, but Bordoni was a Lieutenant at thetime. Had the lieutenants their badge sewn on their shorts like the NCO? In this case, was the lieutenants loop emboidered directly to the shorts or on top of s piece of cloth?
Too many questions I'm sorry....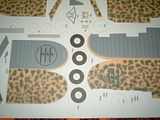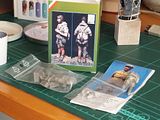 Thank You all!