Hi everybody,
1.
Do you know any Italian G-4 in tropical camouflage/scheme RLM 78 & 79 ? Do you know any refs, pictures showing G-4 planes wearing this type of camouflage ?
2.
So far I have only seen the 365-8 supposedly an Italian G-4 in tropical camouflages (see below, 2 profile and Hasegawa G-4 kits) :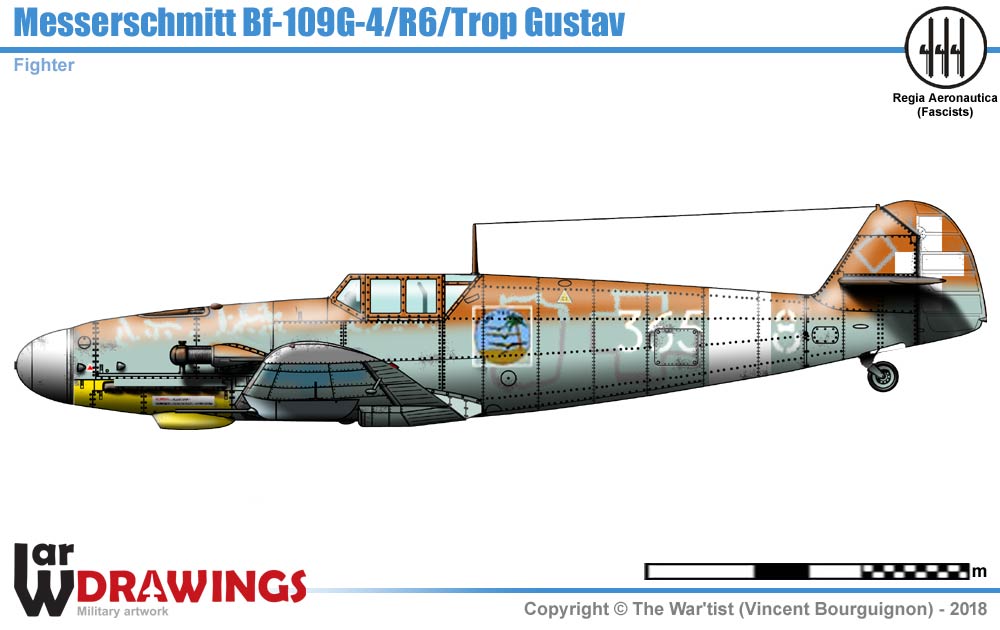 But many sources identify it as a G-2 instead (understandably due to the minor differences between G-2 and G-4), which I tend to believe :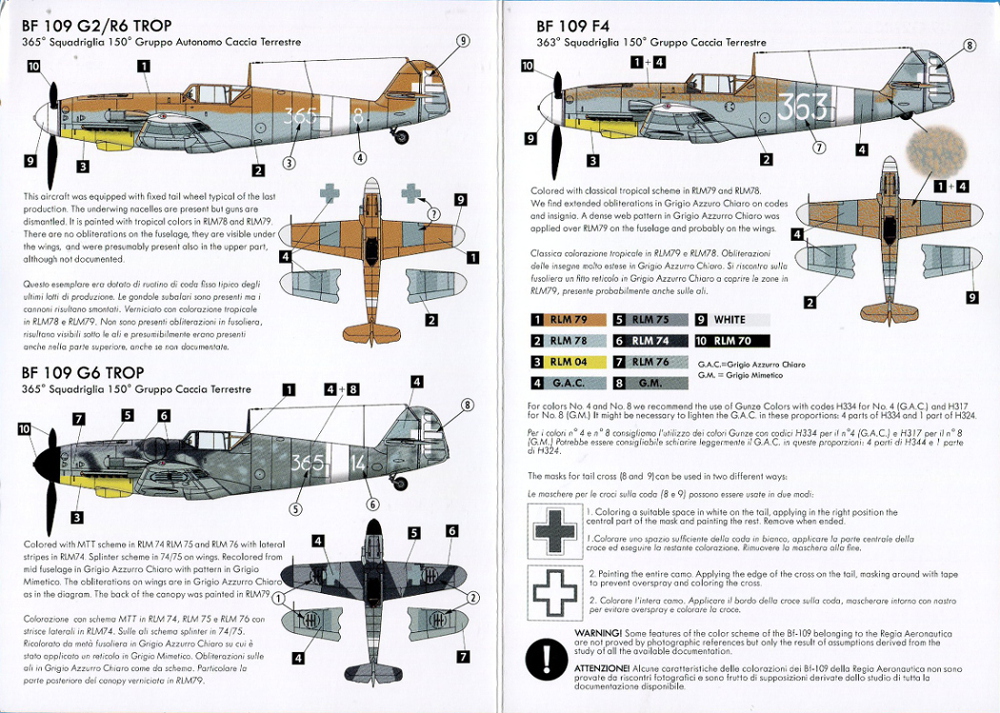 A photo of the real plane appears page 91 of " Nei cieli di guerra - La Regia Aeronautica a colori 1940-1945, Giorgio Apostolo Editore, 1996", unfortunately it is taken from far away. Do you know any other pictures of the 365-8 ?
I understand it was an unarmed trainer aircraft (the photo in the above mentioned book seem to confirm that the guns were removed from gondolas) but some refs show it with the guns ? I tend to trust the phot and the decal ref above describing an unarmed G-2.
The first 2 profiles describing a G-4 show many grey patches on the plane, but it is not obvious on the photo ...
In summary, can anyone confirm type, patches, unarmed version ?
3.
If you know about other G-4 with the 78/79 Trop scheme, let me know !
Thanks for your feedback !